Desde mi punto de vista, el verano es para reconectar con todo lo importante. Solemos decir que necesitamos desconexión, pero creo que nos equivocamos, lo que necesitamos cuando estamos estresados o pasamos por épocas duras, no es desconectar, en conectar con nosotros mismos, con la naturaleza, con nuestra pareja, familia, amigos… Y eso es lo que he hecho estas últimas semanas. Una camiseta con hombreras, y a reconectar.
Y por supuesto, no es casual que haya elegido estas fotos para volver después de unas semanas sin publicar pero haciendo muchas fotos y probando muchas cosas para poder compartir con todos los que pasáis por aquí a diario: restaurantes, destinos de ensueño, moda y tendencias… un montón de propuestas que seguro que os encantarán.
Como os decía, la elección de las fotos no ha sido casual: un camino hacia la playa, como un camino de vuelta del verano o ¿por qué no? Como un camino en busca de la tan ansiada y necesitada "vitaminas Sea". Si me sigues en instagram, seguro que has adivinado que las fotos con en el camping miramar en el que pasamos unos días.
Un look cómodo de shorts y camiseta con hombreras para disfrutar del tiempo libre, sin obligaciones, ni horarios ni nada qué hacer más que disfrutar de nuestro mayor tesoro, el tiempo.
Y no me enrollo más, que es lunes jejeje (y tengo que ponerme al día con muchas cosas aún). Os dejo con las fotos del look. Estoy feliz y contenta de volver a estar por aquí y además, tengo mucho, pero que mucho que contaros. Tenéis los detalles de todas las prendas en el "Get the look!" antes de la última foto.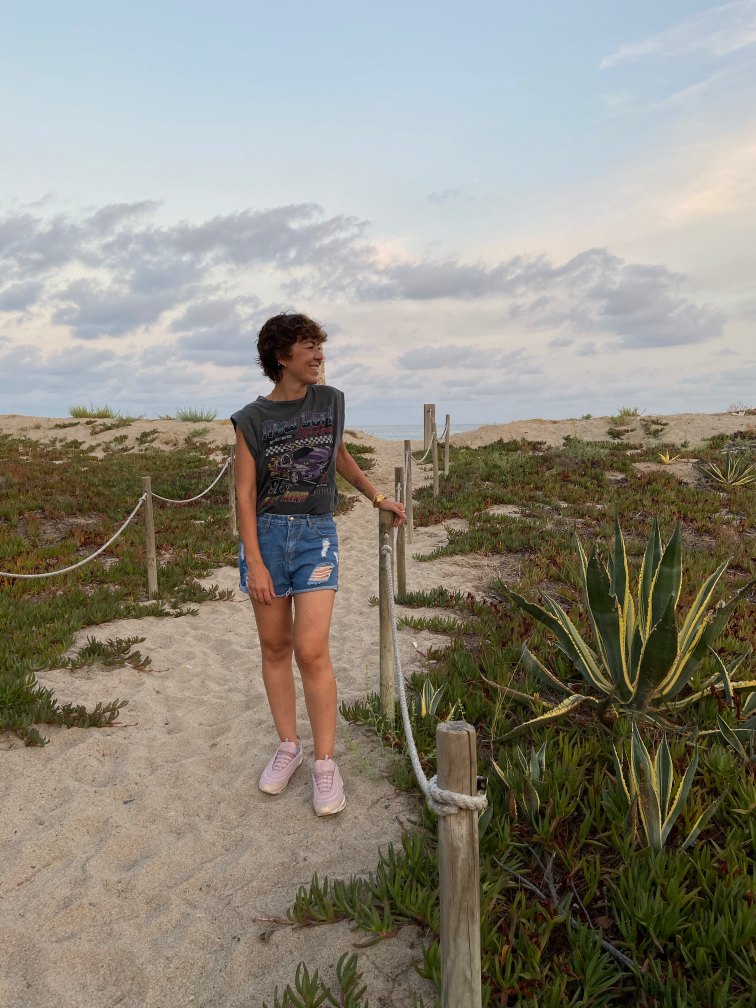 Get the look!
Camiseta: Pull&Bear
Shorts: Zafun (ya los viste aquí)
Zapatillas: Nike
¡Un besazo enorme y muy feliz semana!