¡¡¡Buenos días!!!
¿Qué planes tenéis para hoy? Nosotros nos vamos al rastro a dar una vuelta y luego picaremos algo por el centro pero antes quería enseñaros un look que llevé la semana pasada.
Cuando compré el abrigo amarillo, pensaba que me iba a limitar mucho pero ya os digo que lo estoy usando un montón y cada vez le veo más posibilidades y combinaciones, además es muy abrigado aunque claro, esta vez lo llevo con el suéter más suave del mundo y mi colgante de Isabel Marant para H&M.
¡¡¡Espero que os guste!!!
Good morning!! We are going to visit the "rastro" and after, we are going to eat something in the city center but before I would like to show you my outfit.
When I had bought my yellow coat, I thought that it was a bit difficult to wear but I'm using it a lot. In this outfit, I'm wearing the softer sweater in the world and my Isabel Marant for H&M necklace.
I hope you like it!!!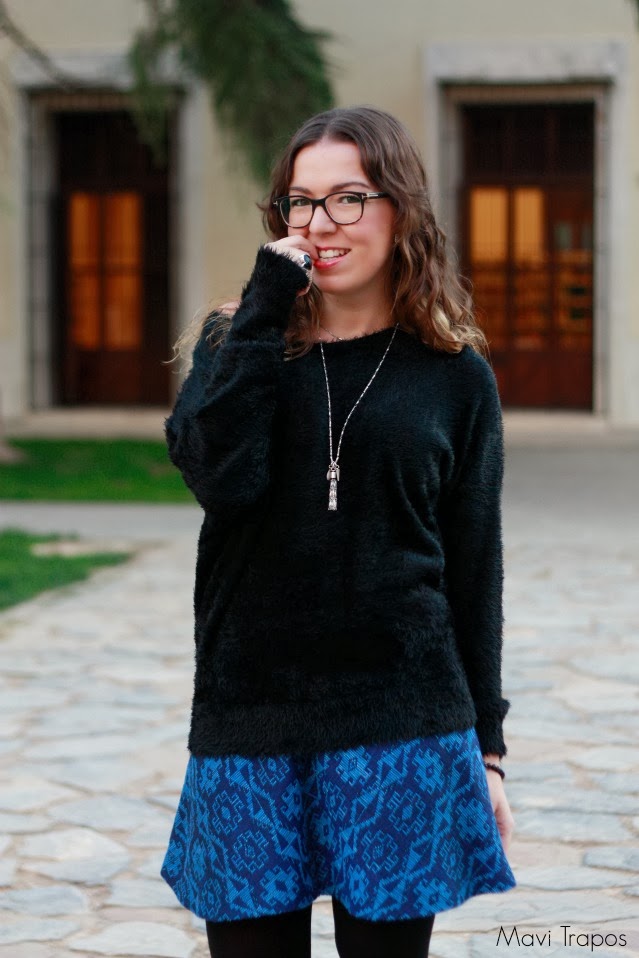 Abrigo: Zara (ya lo viste
AQUI
)
Falda: Zara (ya la viste
AQUI
)
Colgante: Isabel Marant para H&M
Anillos: Tous
Gafas: Tom Ford
¡¡¡Un besazo y feliz domingo!!!
Pd. Hoy domingo 24, es el último día para participar en el SORTEO de la tarjeta regalo de Ever Buying!! Apuntaros AQUI.